Simple, Reliable & Fast VoIP Serices
As low as $19.99/Month
In our rapidly evolving business environment, the role of communication cannot be overstated. This holds true for enterprises large and small, necessitating a dependable and productive telephone system. Enter LA PC Center — your trusted partner offering leading VoIP phone system for small business in Burbank and adjacent localities. Designed to meet the distinctive needs of your entrepreneurial endeavor, our business VoIP phone service equips you with the necessary mechanisms for effective and efficient communications.
Understanding VoIP's Value for Businesses
To put it simply, VoIP is an acronym for Voice over Internet Protocol. It's an innovative technology that facilitates making phone calls via the Internet as opposed to traditional telephone lines. Due to its numerous advantages over conventional phone systems, VoIP is gaining popularity among companies spanning all scales.
Always Connected with the Best Uptime in the Industry
Four Data Centers = 99.999% Uptime
We made sure your phones are always working. With Four Data Centers in Four Different States we make sure you are up and running all the time.
Affordable and Fair
We Make Sure Our Prices Beat Everyone in the Market in Comparison with the Safety and Uptime We Offer. 
Business VoIP Phone Service
Multi Device Connectivity and Company App Setup for all user within your Company We Make Sure to Boost Your Productivity to the Fullest.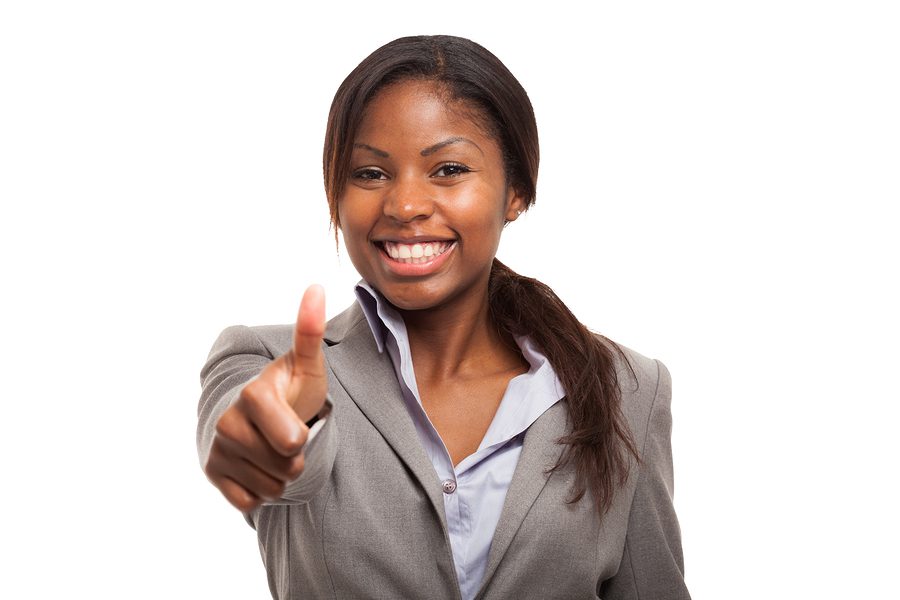 No Contracts or Hidden Fees
No Contracts or Hidden fees, Same Bill Everytime

99.999% Up TIme
With Four Data Centers we Guarantee the Most Reliable Service

Custom Solutions
Custom Solutions Designed For Your Business

Business VoIP Phone Service Features
Three Tier Features & VoIP phone system for small business & your Needs

No Gaps, Unlimited Calling
Unlimited Calls and Usage. We Simply Dont Believe in it

Multi Device Connectivity
User Friendly GUI and Multi Device Connectivity 
Pricing
Simple and Affordable Plans 
Starter Plan
1-6 Users/Extensions

1 Free Number Included

Custom Voicemail

Custom Greeting Message and Auto Attendant

Customer Portal and Ticketing System

Unlimited US & Canada Calling
Pro Plan
7-19 Users/Extensions

1 Free Number Included

1 Free Toll Number

Custom Voicemail, Custom Greeting Message and Auto Attendant

Customer Portal and Ticketing System

SMS/MMS Included

Unlimited US & Canada Calling
Premium Plan
20 Plus Users/Extensions

1 Free Number Included,  1 Free Toll Number

Custom Voicemail, Custom Greeting Message and Auto Attendant

Customer Portal and Ticketing System

SMS/MMS Included

Unlimited US & Canada Calling

+ Multi Device Connection and Custom APP

Spead Dial and Conference Calling
Here's why exactly embracing VoIP boosts businesses' communication potential:
Cheaper Overheads
VoIP provides a significant financial advantage for enterprises, as it's lower in cost compared to traditional telephones. VoIP inherits these savings by tapping into the internet for voice data transmission, which is way more economical than conventional telephone lines. Therefore, long-distance calls are less expensive with a VoIP carrier. These reductions affect both the initial implementation costs and recurring service charges.
Mobility
The beauty of a VoIP phone system lies in its ability to facilitate call-making and receiving from any place that's internet-enabled. Whether it be home-based work, on-the-move working or operating from an off-shore office – everything is possible with VoIP. Moreover, most carriers provide exclusive platforms that can mirror the ringing of an employee's commercial line when a client dials up. Not just that, but these platforms also empower employees to send out calls using their corporate number right from their cell phones, improving business productivity and customer responsiveness.
Adaptability
VoIP technology bespoke itself with superior scalability, offering businesses uncomplicated extensions or reductions of lines complying with their growth graph or fluctuations. This feature is critical for nascent small-scale businesses uncertain about their future telecommunication requirements. Thanks to VoIP, this elasticity allows companies to fluctuate their lines as necessary without fretting over costs attached to new phone-line installations.
Top-notch Perks
VoIP phone systems come loaded with a plethora of cutting-edge features, things like call forwarding, voicemail directly to your email, and video conferencing capabilities. These perks can propel businesses to reach heights of succinctness and efficiency in their communication.
Global Compatibility
What's great about VoIP telephone systems is that they don't discriminate against geography – you can enjoy its convenience and comfort from anywhere across the globe. All that's required is an available broadband connection, log onto your VoIP telephone, and presto—a dial tone! As long as there's internet access around, issues related to costs or accessibility basically become non-issues.
Integration Excellence
Moreover, these VoIP services extend beyond basic calling features—they offer integration even with business tools or other forms of communicative services—think along the lines of chat platforms or emails. Having this level of integrated functionality at their disposal helps businesses streamline all their communication processes, boosting overall productivity and efficacy.
VoIP Provider Near Me – Useful Features
At LA PC Center, we've developed a comprehensive VoIP system for businesses – packed with numerous features designed to enhance your communication capabilities. Here's a brief look at some of the features you'll find:
Auto Attendant
Say goodbye to the dull drone of ordinary ringtones that greet your callers. Our magic-like auto attendant lets you add a personal touch, letting you create your own welcoming greeting. Not only does this give your business its sleekness, but it also effortlessly directs callers to the right department or extension.
Call Forwarding
Today's professional world is constantly on the go. But it doesn't mean that crucial calls should be missed! Our intelligent call forwarding ensures your calls chase after you when you're not desk-bound, redirecting them to your mobile or any designated number. You remain within reach wherever in the world.
Voicemail-to-Email
In this swiftly moving world, checking voicemails can turn into a drag sometimes. Aware of this issue, we've got the perfect solution – voicemail goes directly to email! Any message left for you will conveniently pop up in your email inbox without missing a beat. This not only creates an electronic paper trail of sorts but also guarantees easy access as per convenience wherever.
Video Conferencing
In the era of technological advancement, geographical boundaries have become immaterial in the corporal realm. This notion is embodied by our video call capabilities. Have a partner on the other side of the globe? Or, need to connect with a client while lounging at home? No issue at all – our video conferencing tool takes care of all your virtual meetings seamlessly. All that's mandatory is access to web connectivity.
Why Choose LA PC Center for Your Business VoIP Phone Service?
When it boils down to selecting a near-proximity corporate VoIP service supplier, LA PC Center imperatively emerges due to these distinct factors:
Unparalleled Expertise
Our journey across the industry, stretching over many years, has allowed us to amass substantial knowledge and proficiency. This wealth of experience empowers us to design and implement VoIP phone systems that are harmonized with your business goals.
Custom-Tailored Solutions
At LA PC Center, we hold fast to the belief that a universal solution is non-existent. Acknowledging each enterprise's uniqueness, we plunge into meaningful dialogues with you to comprehend your distinct demands. This insight steers us in molding solutions that echo your company's dynamic.
Stellar Customer Support
Our steadfast allegiance towards our customers is something we're really proud of. Our committed support crew remains at hand, always enthusiastic and capable of solving any issues or answering questions you might encounter. With a priority on swiftness and dependability, we're constantly available to serve you, assuring an uninterrupted experience.
Competitive Pricing
We're zealous about providing superb value for money. The proof lies in our competitive price structure for business VoIP phone service packages. We ensure every cent you spend is converted into noticeable benefits for your business.
VoIP Phone Service Near Me – Get in Touch
Are you thinking about enhancing your small business communication with our robust and feature-filled VoIP phone service? Get in touch with LA PC Center pronto to schedule a meeting and talk over your commercial VoIP phone system requirements. We stand as your dependable ally for commercial VoIP phonetic assistance in Burbank, along with the nearby areas. 
Searching for "VoIP phone service near me?" Get in touch with us by filling out this form to delve deeper into our services and request an estimate.
Keep this in mind: when it boils down to commercial VoIP phonetic services close by, LA PC Center is standing by to furnish you with trustworthy, cost-wise, and feature-loaded solutions custom-made for your small-scale business necessities.
Frequently Asked Questions
Q: Is it possible for me to retain my existing phone number when making the switch to VoIP? s?
Absolutely! In most scenarios, you have the option of retaining your current phone number when making the changeover to VoIP. The phrase used for this process is 'number porting,' and it gives you the provision of shifting your present-day telephone number onto your newfangled business VoIP service providers. Our squad can give you a hand through the stages of this 'number porting' course of action—guaranteeing a fluid transfer.
Q: Is VoIP reliable for business communication?
Indeed, VoIP emerges as a reliable choice for conducting business communication. Nevertheless, the dependability factor of VoIP is closely reliant on your internet connection's quality and stability. A robust and stable internet connection paves the way for uninterrupted voice calls that are crystal clear. We stand ready to evaluate your current internet connection status and offer any essential refinements aimed at supporting trusty VoIP communication.
Q: How secure is VoIP for business communication?
When equipped with the right security measures, VoIP helps foster secure communication. Various encryption protocols coupled with nailing down a secure network setup aid in defending your VoIP discourse from unauthorized intrusion or unsolicited eavesdropping. Our spectacular array of VoIP telephone systems boasts an inherent security design, and we're here to extend recommendations on best practices targeting fortifying your business correspondence's safety net.
Q: Is VoIP suitable for small businesses?
Indeed, VoIP is ideal for small enterprises. It's the go-to choice for many small businesses, budding entrepreneurs, and fresh startups mainly due to its additional features and often lower costs when compared with traditional business telephone services. VoIP phone service for small business provides scalability, versatility, and progressive features that prove beneficial by promoting effective and efficient communication.
Q: What is the Mean Opinion Score (MOS), and how is it used to measure VoIP call quality?
A ubiquitous metric for judging the comprehensive voice call quality of VoIP systems is the Mean Opinion Score (MOS). It offers a subjective evaluation of call excellence as perceived by users. With MOS ratings spanning from 1 (inadmissible) to 5 (outstanding), Voice over IP generally falls within boundaries of 3.5 to 4.2. Scores can be garnered either through subject testing or employing algorithms like P.861 (PSQM) or P.862. Businesses can use monitoring instruments and software to receive real-time MOS scores in an attempt to appraise and elevate their VoIP call quality.